Solarbotics GMW (GM2/3/8/9 Gear Motor Mount - ONE mount)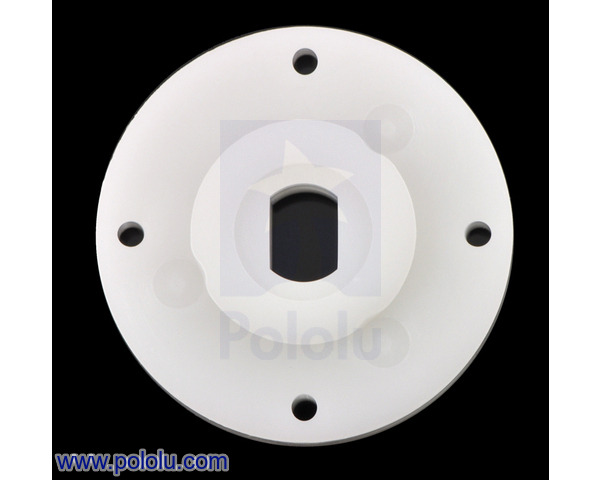 This sturdy plastic wheel for the GM2, GM3, GM8, and GM9 gearmotors can also be used as a wheel adapter for other wheels or as a mount for other mechanisms via four mounting holes. The wheel also fits on Pololu plastic gearmotors.
Compare all products in Solarbotics Wheels.
This hard plastic wheel is specially designed for the Solarbotics GM2, GM3, GM8, and GM9 gear motor output shafts. It also fits on Pololu plastic gearmotors (although the included screw might be too short for these motors). While the GMW wheel can function as a wheel all by itself, the four convenient mounting holes also let you use this as a wheel adapter to attach a larger wheel, or to attach legs and other mechanisms to your gearmotor.
This plastic robot wheel is 1-3/16" (30 mm) in diameter, 0.28" (7 mm) wide, and the double-flat slot fits snuggly onto the shafts of the Solarbotics gearmotors and Pololu plastic gearmotors listed under the related products on this web page.
Included Parts
People often buy this product together with: