ST VNH2SP30 30A Motor Driver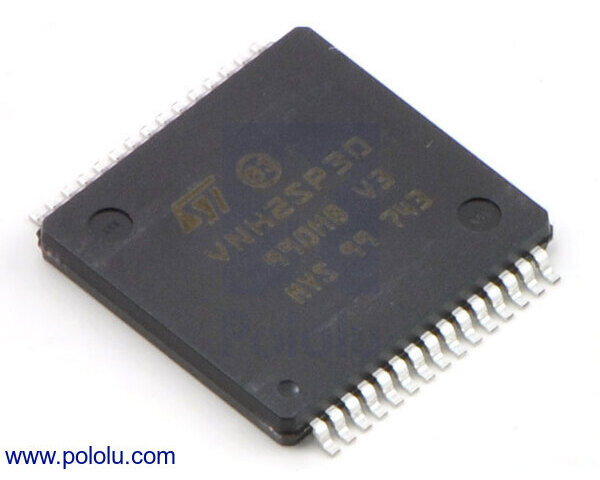 The VNH2SP30 is an improved version of the VNH3SP30 motor driver, featuring current sensing, increased drive capability, and a higher maximum PWM frequency of 20 kHz.
Alternatives available with variations in these parameter(s): motor driver.
Compare all products in Integrated Circuits or
Brushed DC Motor Drivers.