Motoron M2T550 Dual I²C Motor Controller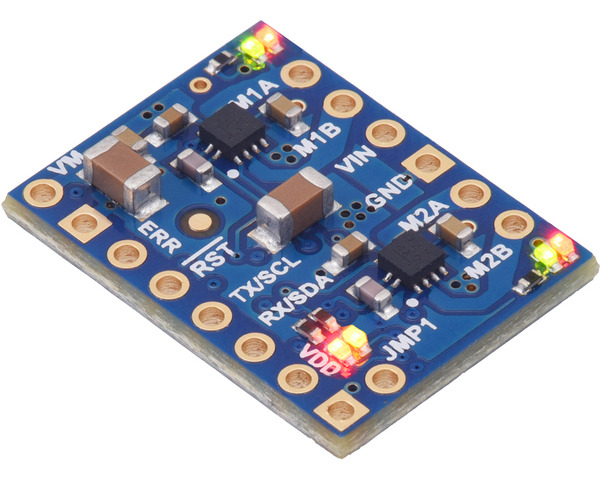 The Motoron M2T550 Dual I²C Motor Controller offers a compact solution for controlling two DC motors using an I²C interface. Multiple Motoron controllers can be connected to the same I²C bus, making it easy to expand a system with additional motors. The M2T550 supports motor supply voltages from 1.8 V to 22 V and can deliver continuous output currents up to 1.6 A per motor. This version ships with header pins included but not soldered in.

Compare all products in Motoron M2x550 Dual Motor Controllers.
- 23 June 2023

We recently added six new low-power variants to our Motoron line of basic serial motor controllers: four Mxx550 1- and 2-channel versions, as well...