Pololu Wheel for Micro Servo Splines (20T, 4.8mm) - 60×8mm, Black, 2-Pack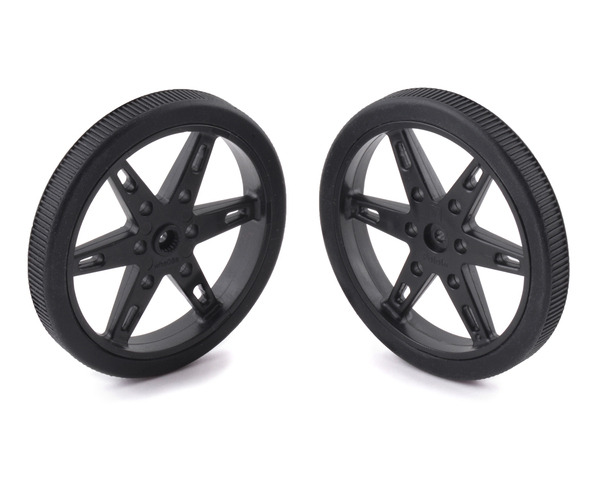 We have similar wheels available in different sizes and colors and with different spline compatibilities:
Alternatives available with variations in these parameter(s): size color shaft type Select variant…

Compare all products in Pololu Wheels for Servos or

Pololu Wheels and Tracks or

Servo Wheels.
- 22 January 2020

We are thrilled to announce the release of our wheels for micro and standard sized servos. These wheels are similar to our wheels for 3mm D shafts...