Stackable 0.100″ Female Header for TI-RSLK MAX: 2x19-Pin, Straight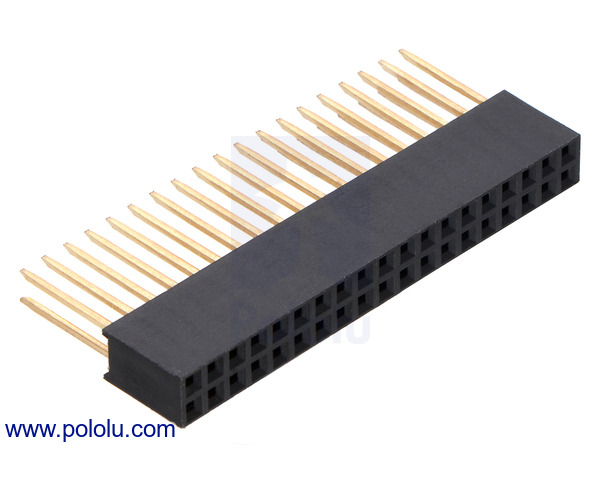 This stackable 38-pin female header features two rows of 19 pins spaced with a 0.1″ (2.54 mm) pitch. The extended pins allow multiple units to be stacked as popularized on Arduino shields. This connector is primarily intended for use with the TI-RSLK MAX robot kit. It can be soldered to a TI MSP432 LauchPad to enable plugging into the TI-RSLK Chassis Board v1.0 while still keeping the LaunchPad I/O pins accessible via the extended pins.

Compare all products in 0.1″ (2.54 mm) Female Headers or

TI Robotics System Learning Kit MAX (TI-RSLK MAX) Parts and Accessories.