FEETECH Standard Servo FS5103B-FB with Position Feedback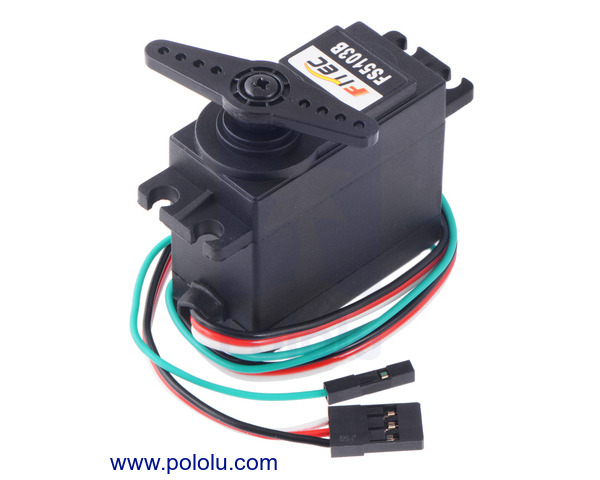 This version of the FS5103B standard servo from FEETECH is specially modified to provide access to the feedback potentiometer through a fourth (green) wire, allowing you to directly measure the position of the output. This extra information enables more complex robotics applications, such as determining when the servo has reached its target, detecting when the output is blocked, or implementing your own higher-level closed-loop position control.
Key specs at 6 V: 0.16 sec/60°, 53 oz-in (3.8 kg-cm), 43 g.

Compare all products in RC Servos or

FEETECH Servos or

FEETECH Servos with Feedback.
- 6 December 2018

We are excited to announce the newest additions to our selection of servos: FEETECH FS90-FB Micro Servo with Position Feedback...