USB 2.0 Type-C Connector Breakout Board (usb07b)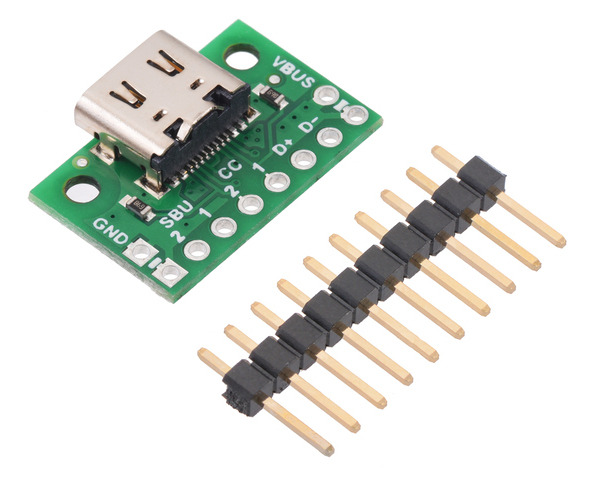 This simple board breaks out the power, USB 2.0 data, configuration, and sideband pins of a USB Type-C connector to a 0.1″ spacing that is compatible with standard perfboards, solderless breadboards, and 0.1″ connectors. On-board CC pull-down resistors make it easy to use the receptacle in a power-sinking application.

Compare all products in Computer Interface or

Electronics Prototyping.
- 24 December 2020

Seven years ago, we released a CP2104 USB-to-Serial Adapter Carrier, our first product with a USB Micro-B connector (we had only used Mini-B up to...