RoboClaw Solo 60A Motor Controller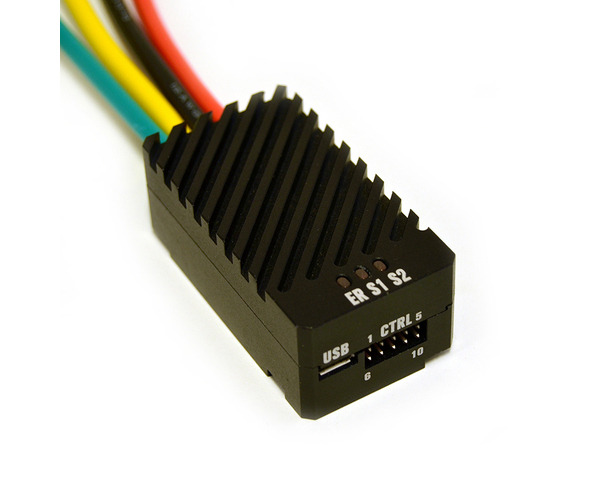 The RoboClaw Solo motor controllers from Basicmicro (formerly Ion Motion Control) can control a single brushed DC motor using USB serial, TTL serial, RC, or analog inputs. An integrated quadrature decoder make it easy to create a closed-loop speed control system. They feature an all-metal case and four unterminated 8″ (20 cm), 12 AWG leads (two for power and two for the motor). This version can supply a continuous 60 A (100 A peak) and operates up to 34 V.
Alternatives available with variations in these parameter(s): motor channels continuous output current per channel Select variant…

Compare all products in RoboClaw Motor Controllers.
- 16 March 2018

We are now carrying Ion Motion Control's line of single-channel RoboClaws, the Solo 30A and Solo 60A. These versatile, high-power motor...