MAX14870 Single Brushed DC Motor Driver Carrier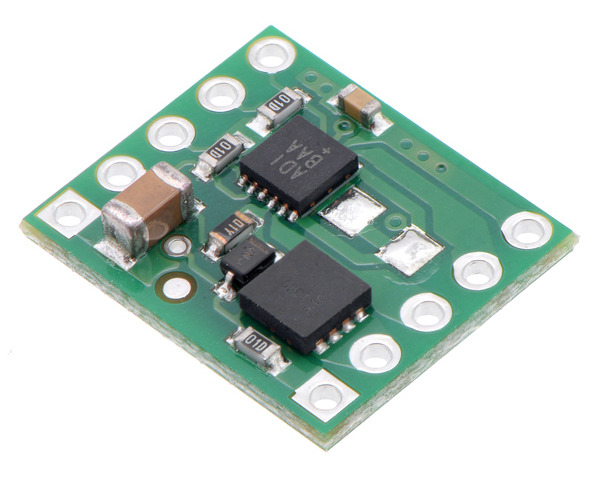 This compact breakout board for Maxim's MAX14870 motor driver offers a wide operating voltage range of 4.5 V to 36 V and can deliver a continuous 1.7 A (2.5 A peak) to a single brushed DC motor. It features a simple two-pin speed/direction interface and built-in protection against reverse-voltage, under-voltage, over-current, and over-temperature.

Compare all products in Brushed DC Motor Drivers.
- 14 May 2018

This is the second new motor driver product in less than a week, and I'm really excited about this one: the TB9051FTG from Toshiba. The...

- 22 June 2015

We have two exciting new DC motor driver carriers to introduce, one for ROHM's BD65496MUV and one for Maxim's MAX14870: BD65496MUV Single...