Pololu RC Switch with Relay (Partial Kit)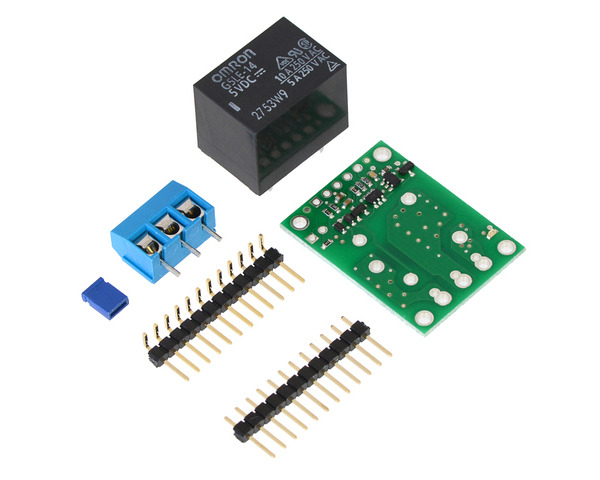 This RC relay enables easy control of large, electrically isolated loads in radio control (RC) systems. The activation threshold and direction are configurable, and a safe-start feature reduces the likelihood of unexpected activation. This partial-kit version includes the printed circuit board along with a 5V relay, terminal block, 0.1″ male headers in straight and right-angle versions, and a shorting block. Surface-mount components are pre-assembled on the PCB, but the through-hole components are not installed and require soldering. The included power relay is an Omron G5LE-14-DC5 and is rated for up to 10 A under most conditions.
Documentation and other information

Pololu RC Switch User's Guide
(
Printable PDF
)
User's manual for the Pololu RC Switch with Medium Low-Side MOSFET and the Pololu RC Switch with Relay.
File downloads
Printable schematic diagram of the Pololu RC Switch with Relay.
This DXF drawing shows the locations of all of the board's holes.