Pololu RC Switch with Medium Low-Side MOSFET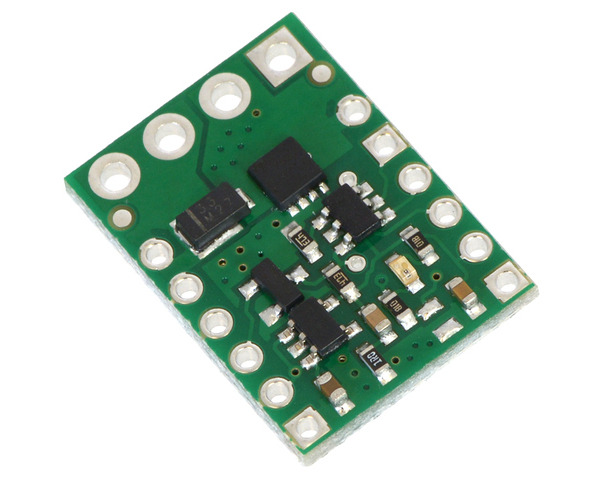 This RC switch converts hobby radio control pulses to digital on/off signals and has an integrated medium, low-side MOSFET that allows it to drive moderate loads (up to around 15 A), such as lighting or small actuators. The activation threshold and direction are configurable, and a safe-start feature reduces the likelihood of unexpected activation. The board also includes a linear regulator that allows it to be powered with voltages between 2.5 V and 16 V.

Compare all products in RC Switches.
Dimensions
| | |
| --- | --- |
| Size: | 0.6″ × 0.825″ |
| Weight: | 1.2 g1 |
General specifications
| | |
| --- | --- |
| Minimum operating voltage: | 2.5 V |
| Maximum operating voltage: | 16 V2 |
| Maximum output current: | 15 A |
Identifying markings
| | |
| --- | --- |
| PCB dev codes: | rcs02d |
| Other PCB markings: | 0J7589 |
Notes: