MyoWare Muscle Sensor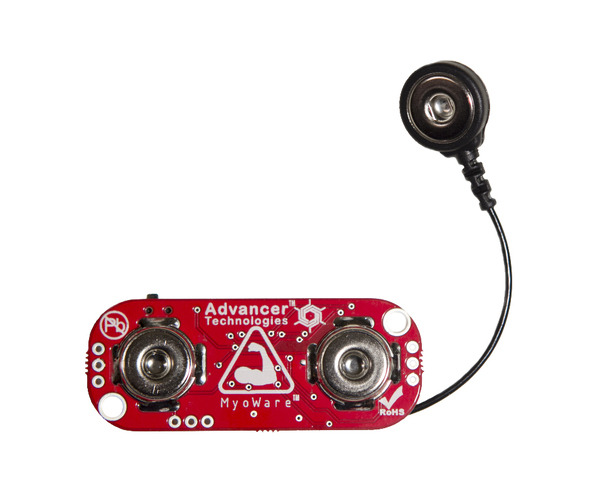 The MyoWare Muscle Sensor from Advancer Technologies measures, filters, rectifies, and amplifies the electrical activity of a muscle and produces an analog output signal that can easily be read by a microcontroller, enabling novel, muscle-controlled interfaces for your projects. Note: This product requires electrodes; these are not included, but they are available separately in packs of six.

Compare all products in Sensors.
Dimensions
| | |
| --- | --- |
| Size: | 2.1″ × 0.8″1 |
| Weight: | 7.5 g2 |
General specifications
| | |
| --- | --- |
| Minimum operating voltage: | 2.9 V |
| Maximum operating voltage: | 5.7 V |
| Reverse voltage protection?: | Y |
| Supply current: | 9 mA3 |
Notes: