Electrodes for MyoWare Muscle Sensors (6-Pack)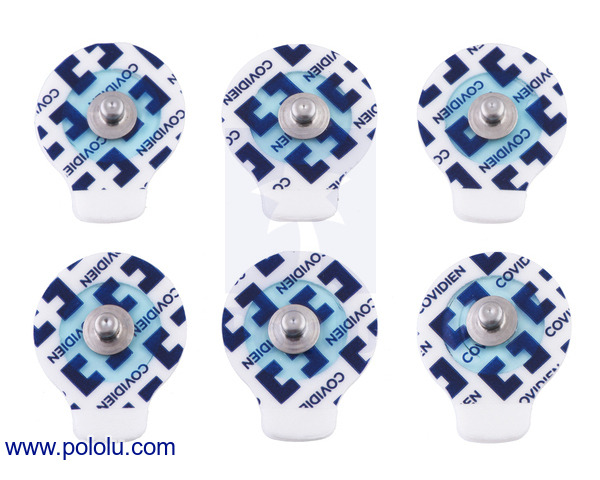 These electrodes are intended for use with the MyoWare Muscle Sensor from Advancer Technologies. This product is a pack of six electrodes.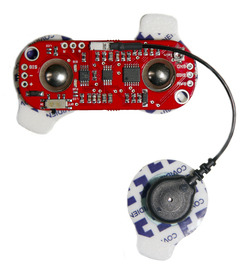 MyoWare Muscle Sensor with electrodes attached, top view. (Electrodes not included.)
This six-pack of single-use, disposable electrodes (Covidien H124SG; latex-free) provides enough electrodes for two applications when used with the MyoWare Muscle Sensor. The electrodes adhere to skin well enough that they will not fall off unintentionally, but they are still easy to remove when you are finished. The snap connector built into each electrode allows for easy installation and removal: they snap directly into the MyoWare Muscle Sensor.
For instructions on how to use the electrodes with the MyoWare Muscle Sensor, please refer to the MyoWare datasheet available on the muscle sensor product page.
Note: Some countries, including Mexico, might require a health permit or other documentation in order to import this product.