Logic Level Shifter, 4-Channel, Bidirectional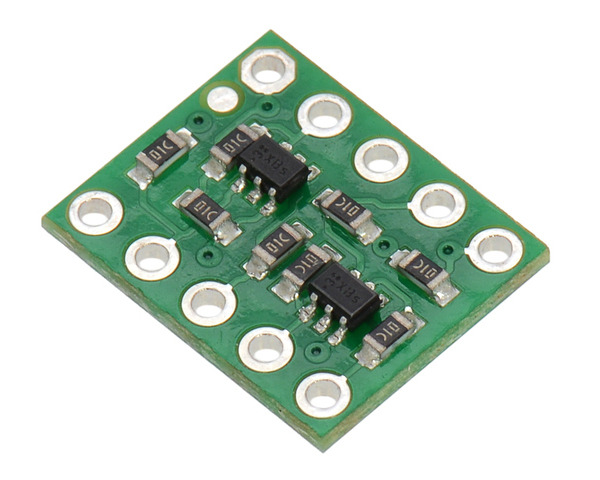 This tiny logic level shifter features four bi-directional channels, allowing for safe and easy communication between devices operating at different logic levels. It can convert signals as low as 1.5 V to as high as 18 V and vice versa, and its four channels are enough to support most common bidirectional and unidirectional digital interfaces, including I²C, SPI, and asynchronous TTL serial.

Compare all products in Signal Adapters and Extenders or

Electronics Prototyping.
- 26 March 2018

Our favorite team of robot-making sisters over at Beatty Robotics has finished making another stellar robot! Their latest creation is a 1/10th...

- 2 May 2014

Level shifting is a common issue when interfacing multiple microcontrollers or other digital logic devices. For example, you cannot directly...