USB Micro-B Connector Breakout Board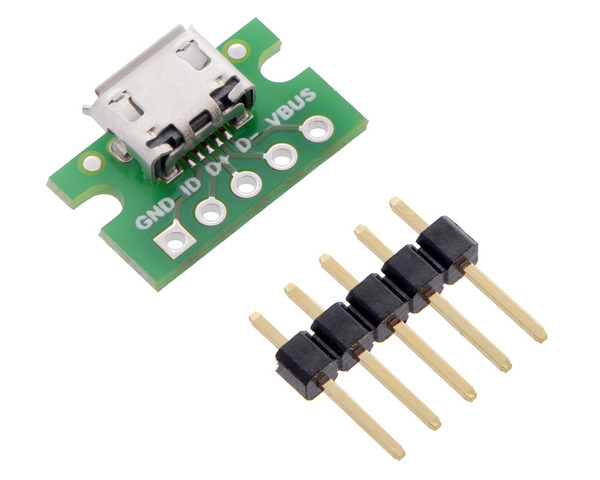 This simple board breaks out all five pins of a USB Micro-B connector to a 0.1″ pin spacing that is compatible with standard perfboards, solderless breadboards, and 0.1″ connectors.

Compare all products in Computer Interface or

Electronics Prototyping.
File downloads
This DXF drawing shows the locations of all of the board's holes.