USB Micro-B Connector Breakout Board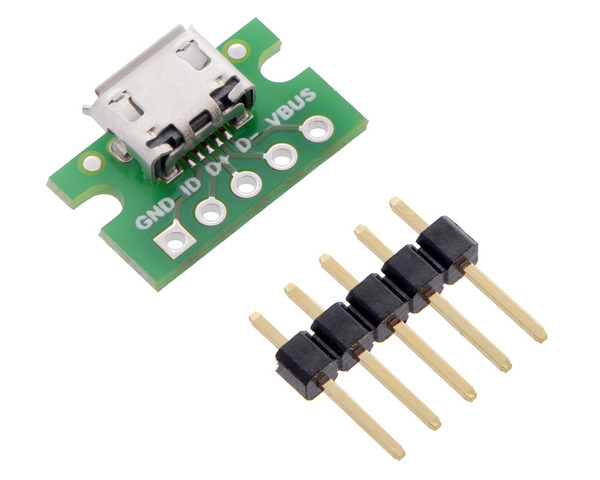 This simple board breaks out all five pins of a USB Micro-B connector to a 0.1″ pin spacing that is compatible with standard perfboards, solderless breadboards, and 0.1″ connectors.

Compare all products in Computer Interface or

Electronics Prototyping.
- 11 September 2017

This summer, Jon and I participated in NASA's nationwide Eclipse Ballooning Project with the University of Nevada. Specifically, we were members of...

- 11 July 2016

We've updated our USB Micro-B Connector Breakout Board with some minor improvements that should make it a little nicer to work with. On the original...