QTR-3RC Reflectance Sensor Array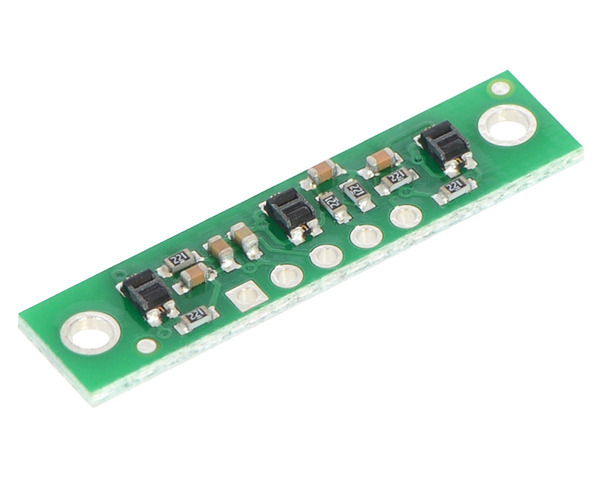 This compact module packs three IR LED/phototransistor pairs onto a 1.25″ × 0.3″ board. The sensors are mounted on a 0.375″ pitch, allowing this array to be used as a minimal detector for a line-following robot. Each sensor provides a separate digital I/O-measurable voltage output.

Compare all products in Older QTR Sensors.