DC Barrel Plug to 2-Pin Terminal Block Adapter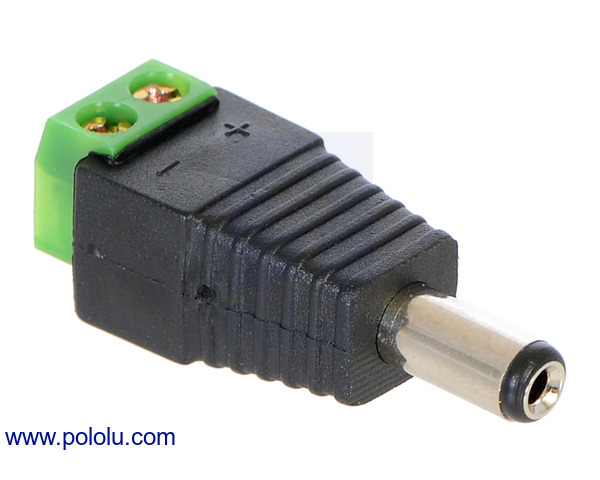 This connector adapts a 5.5 × 2.1 mm DC barrel plug to a pair of screw terminals spaced approximately 5 mm (0.2″) apart. The terminals are labeled positive and negative, with the positive terminal connected to the center contact.
- 15 May 2014

We are now carrying four exciting new sensors from Interlink Electronics: 0.25″-diameter circle, short tail force-sensing resistor (FSR)...