26:1 Sub-Micro Plastic Planetary Gearmotor 6Dx16L mm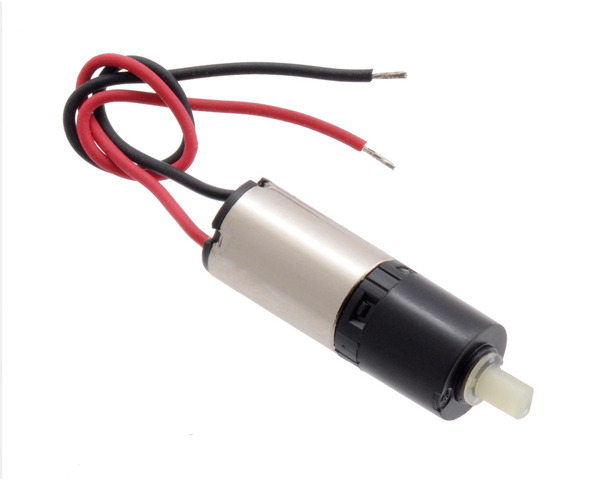 This tiny, cylindrical gearmotor consists of a coreless brushed DC motor and a 26:1 plastic planetary gearbox. The entire assembly has a diameter of just 6 mm (0.24″) and an extremely light weight of 1.2 g (0.042 oz), making it a great actuator for miniature robots and very small mechanisms.

Key specs at 6 V: 2500 RPM and 35 mA free-run, 1.5 oz-in (0.1 kg-cm) and 400 mA stall.
Alternatives available with variations in these parameter(s): gear ratio Select variant…

Compare all products in Pololu Plastic Gearmotors.
File downloads
This file contains 3D models (in the step file format) of the Sub-Micro Plastic Planetary Gearmotors.
Recommended links
This MATLAB script, written by Ali Asgher Mansoor Habiby, plots speed, power, current draw, and efficiency as they vary with torque when you input the gearmotor specifications. It also prints the resistance of the motor, and the current draw and torque at which maximum efficiency and maximum power occur.