Sanyo Pancake Stepper Motor: Bipolar, 200 Steps/Rev, 42×11.6mm, 3.5V, 1 A/Phase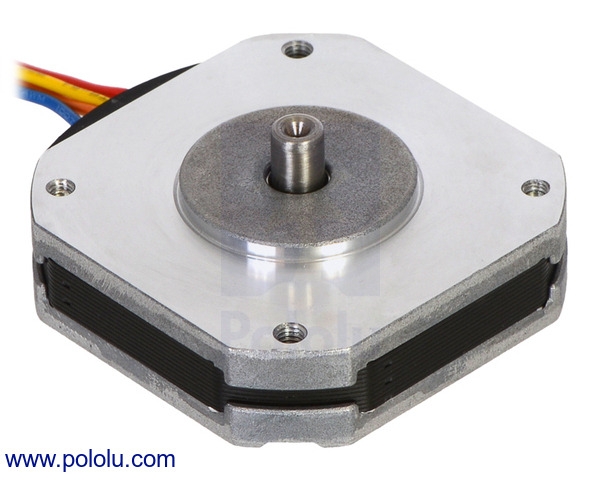 This NEMA 17-size pancake bipolar stepping motor from Sanyo has a 1.8° step angle (200 steps/revolution). It offers a holding torque of 850 g-cm (12 oz-in), and each phase draws 1 A at 3.5 V. This stepper motor's flat profile (18.6 mm including the shaft) allows it to be used in places where more traditional stepper motors would be too bulky.

Compare all products in Stepper Motors.
- 29 July 2014

Our new stepper motor bracket is designed to work with typical NEMA 17-size stepper motors like our 42×48mm and 42×38mm units (including...