Pololu Wheel 40×7mm Pair - White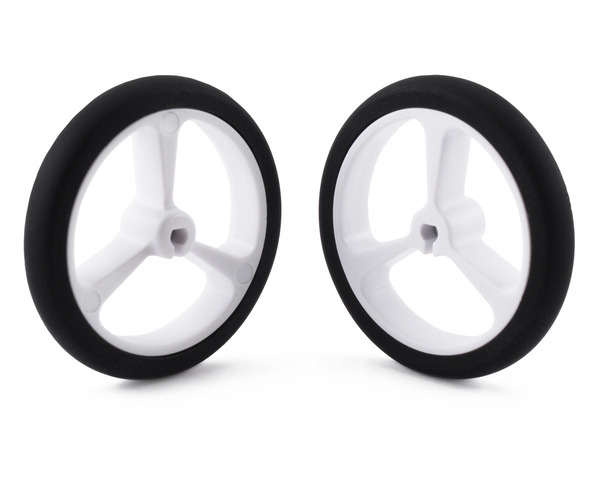 These white plastic wheels have silicone tires and measure 40 mm (1.57″) in diameter, and they press-fit onto the 3mm D shafts on many of our motors, including our micro metal gearmotors and our mini plastic gearmotors. This product is a pair of wheels.
Compare all products in Pololu Wheels for 3mm D-Shafts or
Pololu Wheels and Tracks.
File downloads
Dimension diagrams for Pololu Wheels (2MB pdf)

This file contains dimension diagrams for the 32×7mm, 40×7mm, 60×8mm, 70×8mm, 80×10mm, and 90×10mm Pololu Wheels with 3mm D-hubs as well as the 80×10mm Pololu Multi-Hub Wheels.

3D models of Pololu Wheels 40×7mm (2MB zip)

This file contains 3D models (in the step file format) of the Pololu Wheels 40×7mm.