Pololu Wheel 70×8mm Pair - Blue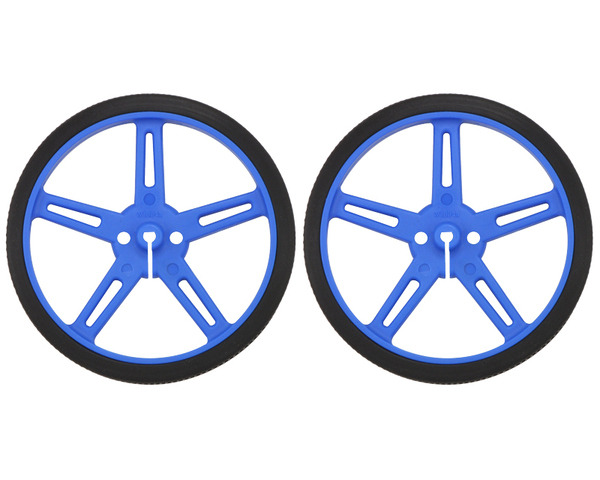 These blue plastic wheels press-fit onto the 3mm D shafts on many of our motors, including our micro metal gearmotors and our mini plastic gearmotors, to make a nice drive solution for small robots. The wheels have silicone tires and measure 70 mm (2.75″) in diameter. Two additional mounting holes for 4-40 screws make it possible to use the wheel with several of our universal mounting hubs. The wheels are sold in pairs.
Compare all products in Pololu Wheels or
Pololu Wheels and Tracks or
Romi Chassis Components.