Pololu 42×19mm Idler Wheel/Sprocket Pair - White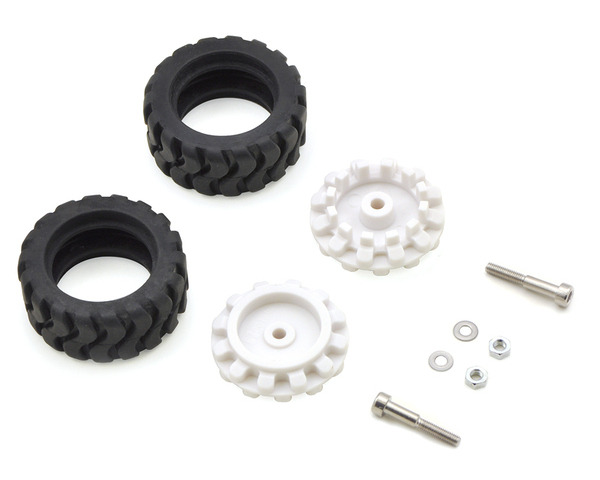 These freely rotating idler sprockets match those included with the original versions of our 22T and 30T track sets. The white plastic hubs can be used with the 30T track set as additional idler sprockets, or they can be used with the included rubber tires as idler wheels that have the same overall dimensions as our 42×19mm wheels. This product includes two idler sprockets/hubs, two rubber tires, and mounting hardware consisting of two shoulder bolts, two nuts, and two washers.
Alternatives available with variations in these parameter(s): color Select variant…
- 24 April 2014

Let's Make Robots user rhughes posted about MiniTrack, his custom-built tracked robot that features the ability to drive on each of its three...