Basic Sumo Blade for Zumo Chassis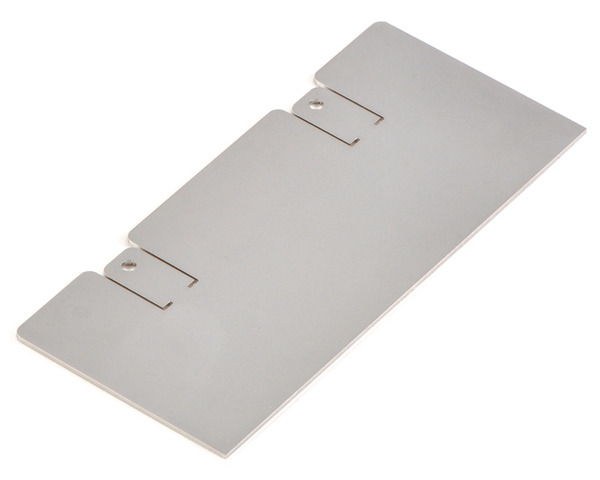 This 0.036″-thick stainless steel plate can be mounted to the front of the Zumo chassis to create a slanted, bulldozer-like blade for pushing around objects, such as other mini-sumo robots.

Compare all products in Zumo Robots and Accessories.
- 2 March 2017

We've been offering quick-turn custom laser cutting service ever since "we" were just Candice and Jan operating a tabletop Epilog out of their...

- 19 November 2014

The people at Seewald Solutions posted about their Raspberry Pi-based robot they call ToyCollect. Inspired by the creator's daughter, who hides her...

- 1 August 2014

Forum user Erich uses our Zumo chassis as a platform for teaching robotics, but instead of using the Zumo shield, he has been making his own custom...