Mini Slide Switch: 3-Pin, SPDT, 0.3A (3-Pack)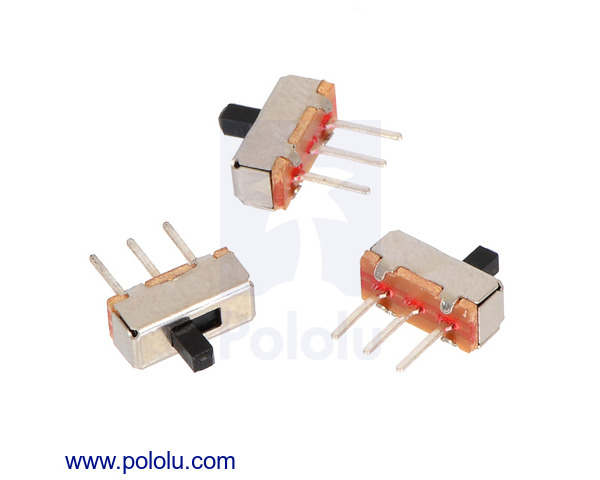 These small single-pole, double-throw (SPDT) slide switches are rated for 300 mA at 50 VDC and make great on/off power switches for low power electronics. They can also be used as a convenient way to choose between two analog or digital input signals. The three pins have a 0.1″ spacing that works with standard solderless breadboards. These switches are sold in packs of 3.

Compare all products in Switches, Buttons, and Relays.