Snap-Action Switch with 15.6mm Bump Lever: 3-Pin, SPDT, 5A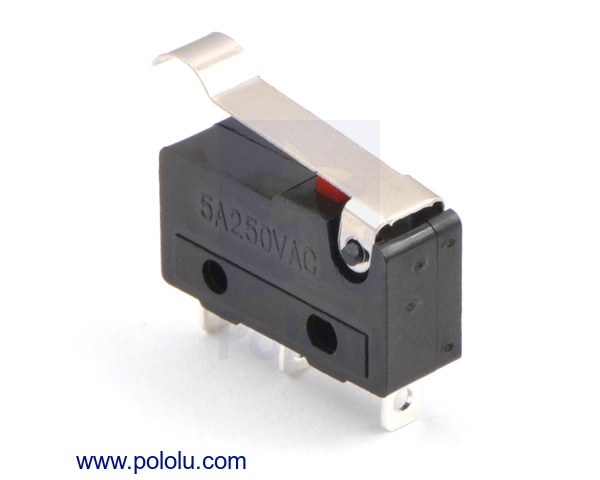 This single-pole, double-throw (SPDT) momentary switch can be used as a general-purpose micro switch or tactile bump sensor for your robot. The switch body dimension is 20.0 x 6.4 x 10.2 mm, and the 15.6mm lever arm has a semicircular bump at the tip that simulates a roller.

Compare all products in Switches, Buttons, and Relays or

Sensors.
- 16 February 2017

One of our customers motorized his crank-powered adjustable-height desk by using a brushed DC motor to drive a chain that turns the crank. He...