i00600 Torxis Servo 1600 oz.in. 1.5 sec/90 deg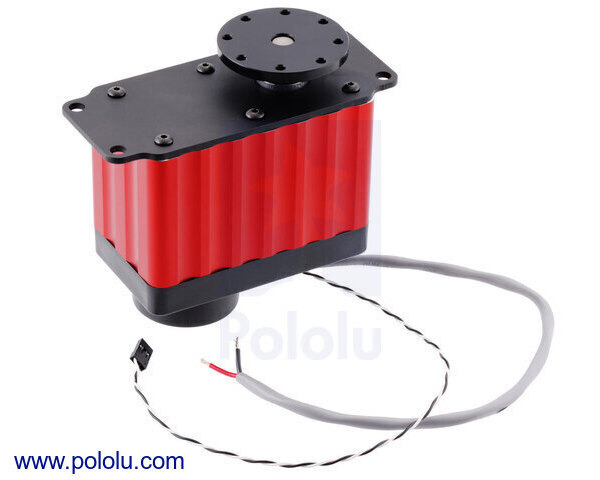 The i00600 Torxis is an ultra-high-torque servo that can deliver a continuous duty torque of up to 1600 oz-in (115 kg-cm) at 12 V. This monster servo is controlled via the standard radio-controlled hobby servo interface and can travel 90 degrees in 1.5 seconds. The Torxis servo's strength makes it suitable for applications that are too demanding even for giant-scale servos, and its 0.125"-thick mounting flange and aluminum main housing make it rugged enough for the rigors of a factory environment.
Compare all products in RC Servos.
Documentation and other information

Pololu Jrk USB Motor Controller User's Guide
(
Printable PDF
)
The user's guide for the Jrk 21v3 USB Motor Controller and the Jrk 12v12 USB Motor Controller.
File downloads
An e-drawing for the Torxis servo.
This ZIP archive contains the installation files for the Jrk Configuration Utility, the Jrk command-line utility (JrkCmd), and the Jrk drivers for Microsoft Windows.