Sharp GP2Y0A21YK0F Analog Distance Sensor 10-80cm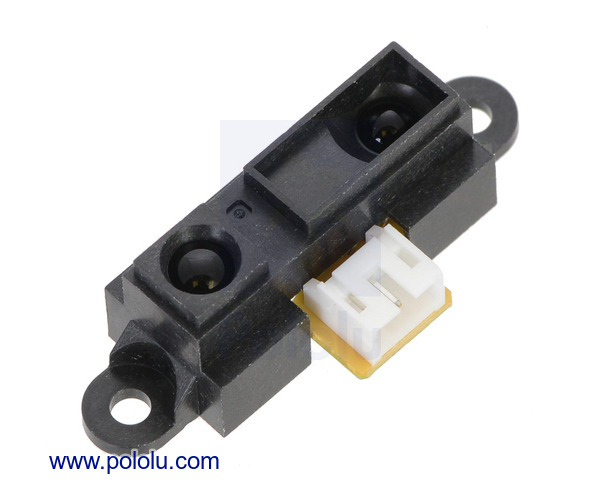 The GP2Y0A21 Sharp distance sensor is a great way to add obstacle avoidance or motion sensing to your robot or any other project. With a detection range of 4″ to 32″ (10 cm to 80 cm) and an analog voltage indicating the distance, this sensor is very easy to use.

Compare all products in Sharp Distance Sensors or

Sharp Analog Distance Sensors with 3-Pin JST PH Connectors or

Classic TI-RSLK Parts and Accessories.