Orangutan SVP-1284 Robot Controller (partial kit)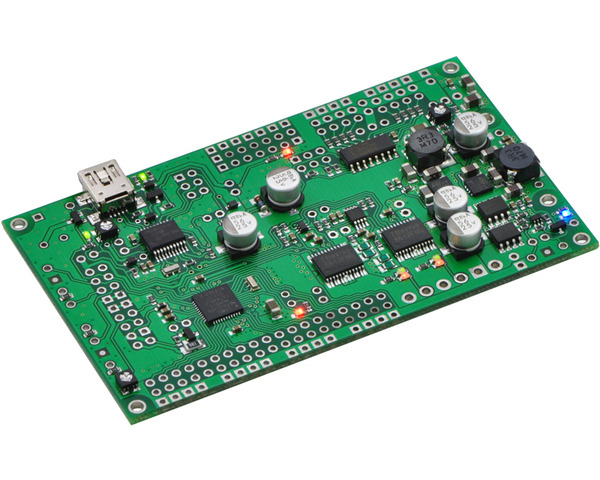 This partial kit gives you the flexibility make a customized Orangutan SVP-1284 with the headers and other through-hole components that best suit your project. All of the surface-mount parts are pre-soldered, including an ATmega1284P AVR microcontroller with 128 KB flash and 16 KB RAM, but nothing is soldered to the through-hole pads. The partial kit includes male and female versions of all of the header pins. An LCD is included.
Alternatives available with variations in these parameter(s): processor Select variant…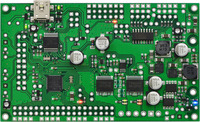 Orangutan SVP kit top view.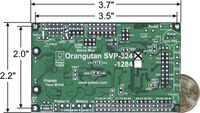 Orangutan SVP-324 with dimensions.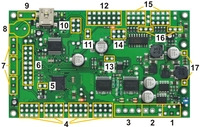 Orangutan SVP kit PCB showing possible locations for included buzzer, pushbuttons, headers, and terminal blocks.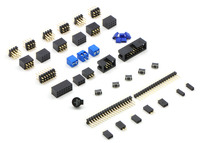 Hardware included with the Orangutan SVP partial kit.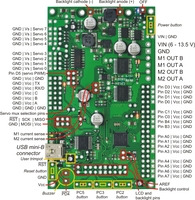 Orangutan SVP kit PCB with pins labeled.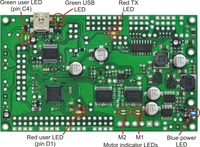 Orangutan SVP LEDs.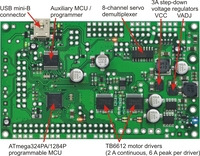 Orangutan SVP with key integrated hardware labeled.