CP2104 USB-to-Serial Adapter Carrier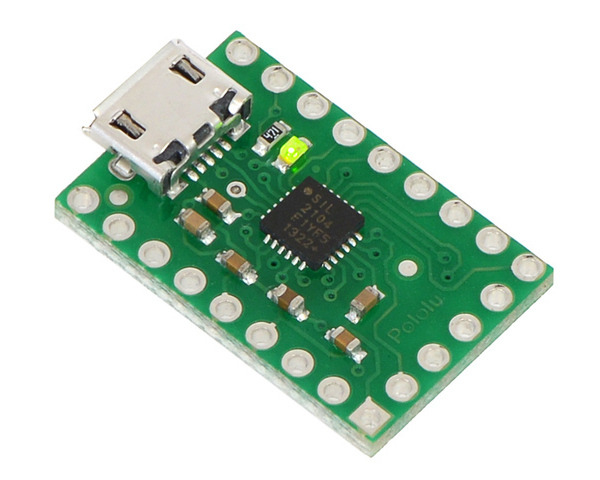 This USB-to-serial adapter lets you easily connect a TTL serial device to a PC by acting as a virtual serial port. The board is a Micro-USB carrier for the Silicon Labs CP2104 USB-to-UART bridge that provides access to all of its control signal pins and GPIO pins.
- 4 February 2014

When we designed the first version of the Pololu USB-to-serial adapter way back in 2004, using a USB Mini-B receptacle was an obvious choice: it was...