LSM303DLH 3D Compass and Accelerometer Carrier with Voltage Regulators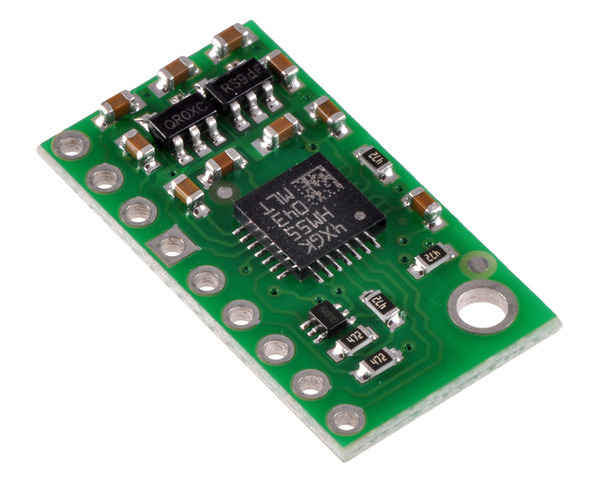 The LSM303DLH combines a digital 3-axis accelerometer and 3-axis magnetometer into a single package that is ideal for making a tilt-compensated compass. The six independent readings, whose sensitivities can be set in the ranges of ±2 to ±8 g and ±1.3 to ±8.1 gauss, are available through an I²C interface. This LSM303 carrier board includes voltage regulators and a level-shifting circuit that allows operation from 2.6 to 5.5 V, and the 0.1" pin spacing makes it easy to use with standard solderless breadboards and 0.1" perfboards.
- 3 February 2012

This forum post shows how to use a Baby Orangutan to read the accelerometer and compass values from an LSM303DLH and display them nicely on a 1.8"...