66-Channel LS20031 GPS Receiver Module (MT3329 Chipset)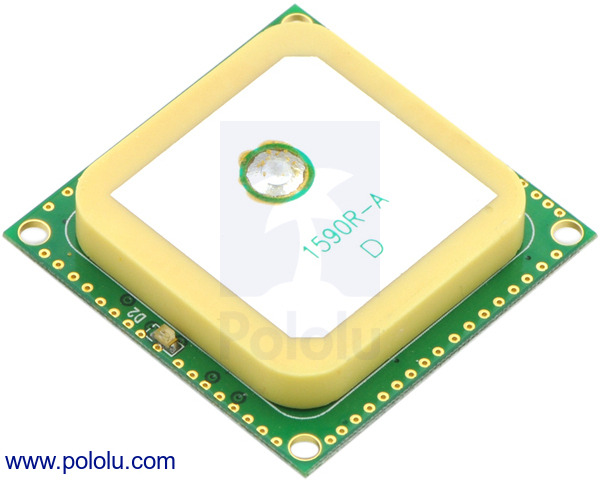 The Locosys LS20031 GPS receiver integrates a MediaTek MT3329 66-channel GPS chip with a ceramic antenna to create a complete GPS module that can track up to 66 GPS satellites at a time.


File downloads
Datasheet for the LS2003X family of GPS receiver modules with MT3329 chipset.
A description of the ASCII packets that can be sent to the LS20031 GPS receiver module to configure it.

A windows application for configuring the LS20031 GPS receiver module. This utility lets you change the update rate and control which NMEA formats are output. Archive includes the MiniGPS User Manual PDF.

| | |
| --- | --- |
| Mini GPS application showing data from an LS20031 module inside Pololu's offices. | The Mini GPS application setup tab allows you to configure the LS20031 GPS receiver module. |
Recommended links
DIY Drones explains how to configure the LS20031 by sending MTK ASCII packets with a terminal program.
Tutorial on how to make a cheap enclosure for the Locosys LS20031 using a dental floss container.