OctoBrite DEFILIPPI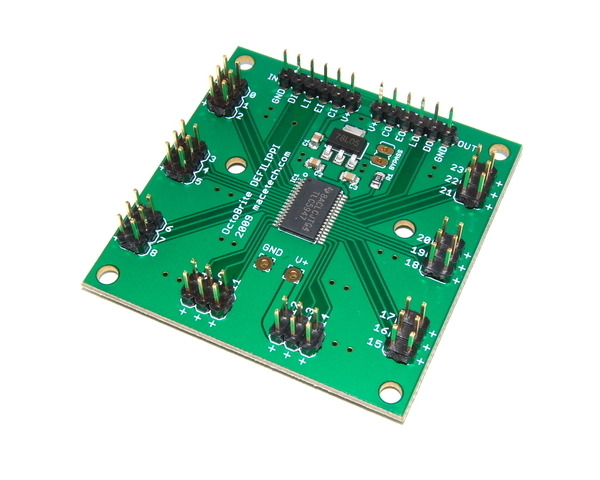 This is a medium-power LED controller for up to 24 independent channels of LEDs (or 8 RGB LEDs), featuring 12-bit digital brightness control with up to 20 mA per channel. The board is based on the Texas Instruments TLC5947, which supports voltages of up to 30 V, so each channel can be connected to a chain of several LEDs for bright displays (up to 14 W total LED power). Multiple OctoBrite modules can be chained together to create large LED displays.
Recommended links
Documentation for the OctoBrite DEFILIPPI.

An art project at New York University using 10 OctoBrite DEFILIPPI modules, 80 RGB LEDs, 40 servos, 7 servo controllers, and 1 Arduino. A video is also available. By Matthew Richard, April 2010.