ShiftBar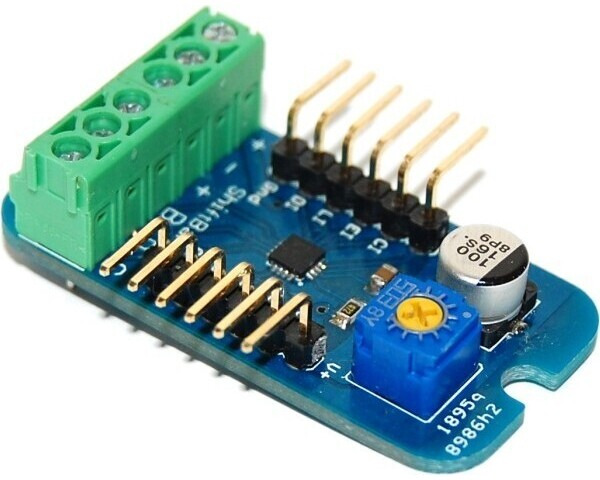 The ShiftBar is a medium-power RGB LED controller featuring 10-bit digital brightness control on each color channel (over one billion colors). Multiple ShiftBar modules can be chained together and controlled from a single microcontroller to create large LED displays.
Recommended links
Detailed documentation for the ShiftBar.
Manufacturer of ShiftBrite and ShiftBar LED modules.
An example project using a chain of ShiftBars to control a Halloween pumpkin display.
Description of how an LED lighting setup based on the ShiftBar was produced for the movie The Twilight Saga: Eclipse. By Garrett, June 2010.
This Japanese-style lamp was made from laser-cut parts and uses an RGB LED Satellite Module 001, a ShiftBar, and a Pololu Mini Maestro 12-channel servo controller. By Kevin Chang, April 2013.