Headerless ShiftBrite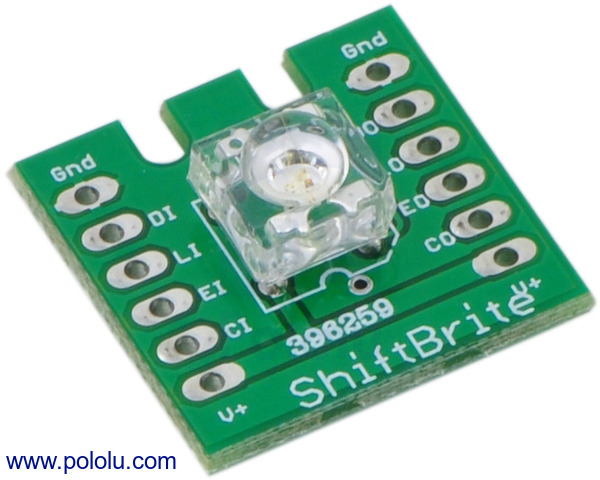 The ShiftBrite is an RGB LED module with a built-in driver featuring 10-bit digital brightness control on each color channel (over one billion colors). Multiple ShiftBrite modules can be easily chained together and controlled from a single microcontroller to create large LED displays. This configuration comes with no header pins.
Recommended links
Documentation for the ShiftBrite.
Manufacturer of ShiftBrite and ShiftBar LED modules.