RGB LED Satellite Module 003 (Bar)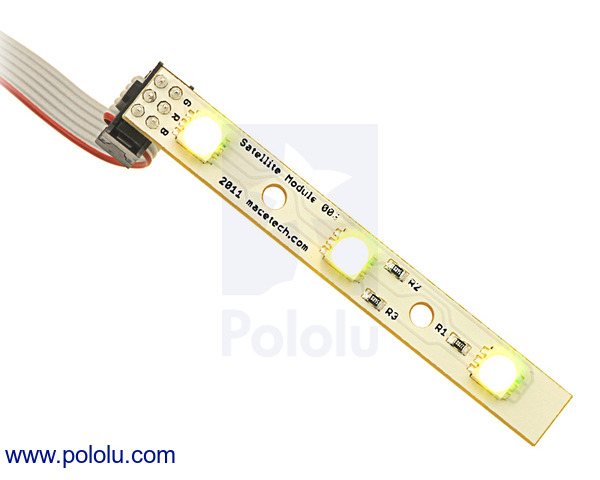 The Satellite Module 003 is an RGB LED bar with three bright surface-mount RGB LEDs. This LED module is designed to be used with the OctoBrite DEFILIPPI to easily integrate full-color LED lighting into your next project.
Recommended links
Manufacturer of ShiftBrite and ShiftBar LED modules.