Solarbotics SW-LB BLUE Servo Wheel with Encoder Stripes, Silicone Tire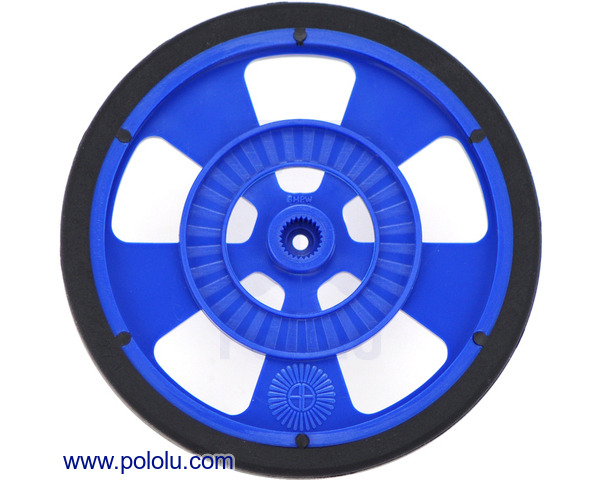 This 2-5/8″ plastic servo wheel fits on standard Futaba servos and has a diameter of 2-5/8″. Each wheel has a silicone tire and 64-stripe encoder pattern molded in. These wheels are sold individually, NOT in pairs.
Compare all products in Solarbotics Wheels or
Servo Wheels or
Wheels.