120:1 Plastic Gearmotor, Offset Output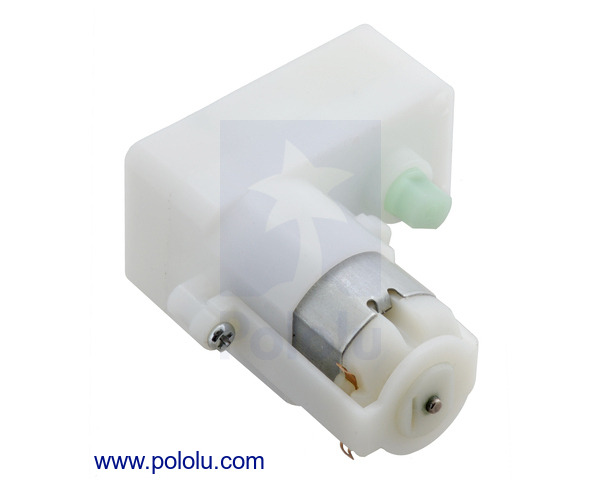 This 120:1 gearbox with brushed DC motor has a low-current motor and provides power and speed that is comparable to an RC servo at a fraction of the cost. It has a recommended operating voltage range of 3 V to 12 V.
| voltage | no-load performance | stall extrapolation |
| --- | --- | --- |
| 6 V | 85 RPM, 70 mA | 5.4 kg⋅cm (75 oz⋅in), 800 mA |
File downloads
Recommended links
This MATLAB script, written by Ali Asgher Mansoor Habiby, plots speed, power, current draw, and efficiency as they vary with torque when you input the gearmotor specifications. It also prints the resistance of the motor, and the current draw and torque at which maximum efficiency and maximum power occur.