Pololu Micro Metal Gearmotor Bracket Extended Pair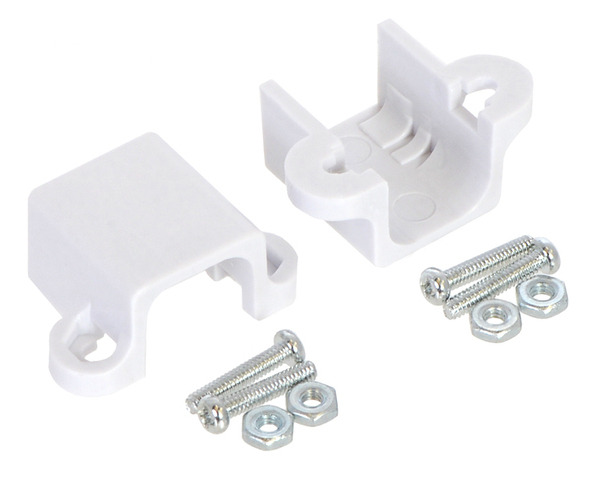 This compact bracket enables convenient mounting of popular, Sanyo-style micro metal gearmotors. The white plastic bracket encloses the otherwise exposed gears, and the mounting tabs capture the nuts for easy installation. This version has mounting tabs that allow for use with the Pololu Wheel 42×19 mm and encoder. The brackets are sold in pairs, and each bracket comes with two #2 screws and two nuts.

Compare all products in Motor Brackets or

Brackets for Micro Metal Gearmotors.
Dimensions
General specifications
Notes: