Pololu Wheel 32×7mm Pair - White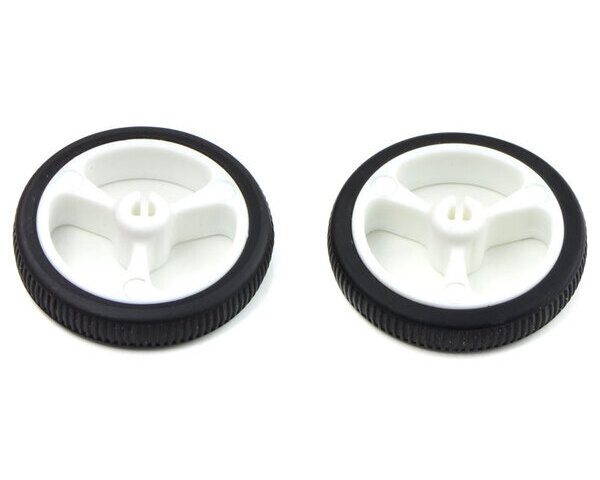 These white plastic wheels have silicone tires measuring 32 mm (1.26″) in diameter and press-fit onto the 3mm D output shafts on many of our motors, including our micro metal gearmotors and our mini plastic gearmotors. These wheels are sold in pairs.
Compare all products in Pololu Wheels or
Pololu Wheels and Tracks or
3pi Robot and Accessories.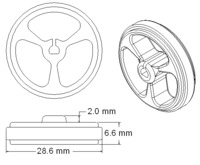 Hub diagram with dimensions of the Pololu Wheel 32×7mm.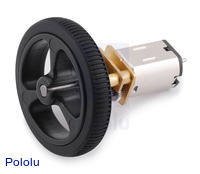 Pololu wheel 32×7mm on a micro metal gearmotor.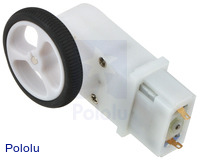 Mini plastic gearmotor 90-degree 3mm D-shaft output with Pololu 32×7mm wheel.

Pololu 3pi robots.

Black Pololu wheels with 90, 80, 70, 60, 40, and 32 mm diameters (other colors available).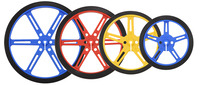 Pololu wheels with 90, 80, 70, and 60 mm diameters in three colors: blue, red, and yellow.