Pololu Stamped Aluminum L-Bracket Pair for 37D mm Metal Gearmotors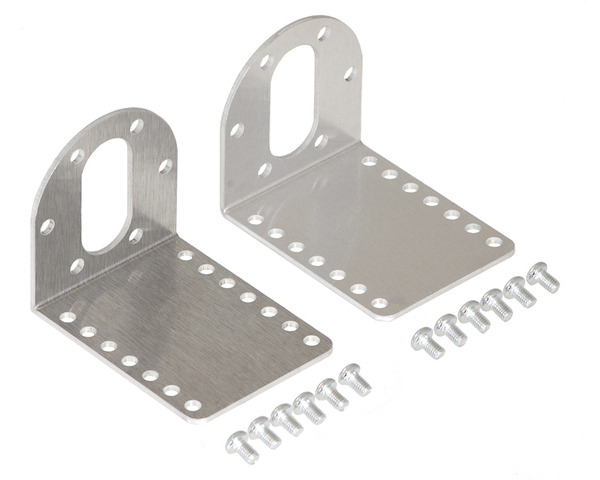 These aluminum gearmotor brackets let you mount Pololu's 37D mm metal gearmotors to your project. The brackets are sold in pairs, and each bracket includes six M3 screws for securing the motor to the bracket. Each bracket also features fourteen mounting holes for M3 or #4-size screws (not included), giving you a variety of mounting options.
Compare all products in Motor Brackets.
- 3 September 2015

Zippy is an RC balancing robot created by Larry McGovern. It uses an Arduino Nano to read pulses from an RC receiver and accelerometer and...

- 21 September 2012

This balancing robot by Kristian Lauszus uses two 37D metal gearmotors with encoders that are mounted with gearmotor brackets and driven with a...