Power HD Standard Servo 3001HB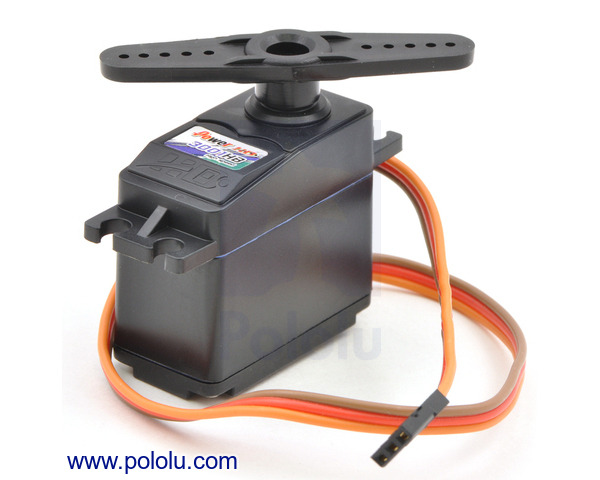 The 3001HB is a great, general-purpose, low-cost standard analog servo from Power HD. Two ball bearings help reduce friction and improve performance. This is one of our most popular standard-size servos. Servo horns and associated hardware are included.

Key specs at 6 V: 0.12 sec/60°, 61 oz-in (4.4 kg-cm), 43 g.
- 6 November 2015

I got your torque right here ;) Now that we are carrying Advancer Technologies' MyoWare Muscle Sensor, it is time to update our demonstration...

- 15 October 2014

Before we started our Halloween projects, several of the Pololu engineers took a trip to a local Halloween store to get inspired. At the store...