2. Materials and Tools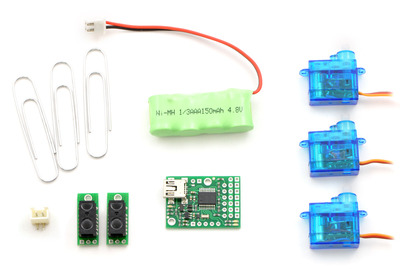 Parts you will need to build the hexapod. NOTE: the new version of the battery works with headers included with the Maestro instead of the special connector shown.
Parts list:
Tools required:
Soldering iron and solder
Hot glue gun
Wire stripper
Long-nose pliers
Diagonal cutter
Some wire for connecting the parts
Most of these parts are available in the Tools section of the Pololu web site. A hot glue gun is available at most craft stores for a few dollars.