STSPIN220 Low-Voltage Stepper Motor Driver Carriers

Compare all products in this category
Products in category "STSPIN220 Low-Voltage Stepper Motor Driver Carriers"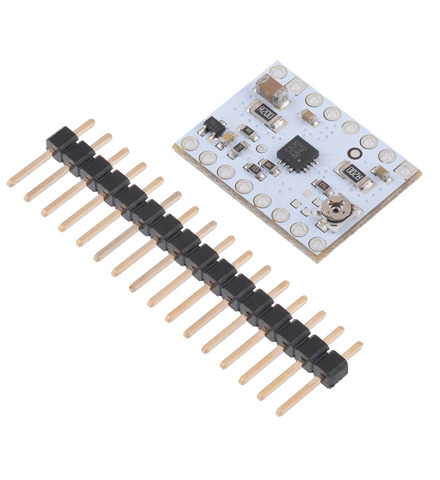 Pololu item #:

2876

Brand:

Pololu
supply outlook

Status:

Active and Preferred
Free add-on shipping in USA
Free shipping in USA over $75
This breakout board for STMicro's STSPIN220 low-voltage microstepping bipolar stepper motor driver offers microstepping down to 1/256-step and operates from 1.8 V to 10 V, allowing stepper motors to be powered with voltages that are too low for other drivers. It can deliver up to approximately 1.1 A per phase continuously without a heat sink or forced air flow (up to 1.3 A peak). The module has a pinout and interface that are very similar to that of our popular A4988 carriers, so it can be used as a drop-in replacement for those boards in many applications.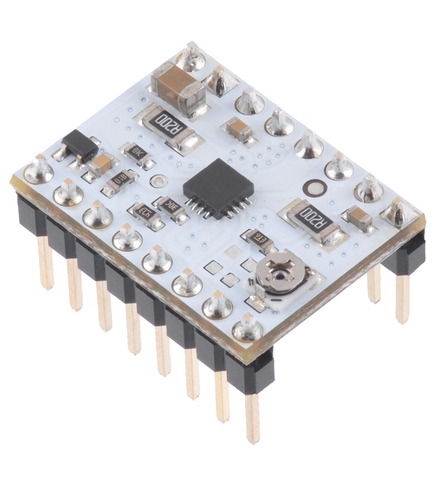 Pololu item #:

2877

Brand:

Pololu
supply outlook

Status:

Active and Preferred
Free shipping in USA over $100
This version of our STSPIN220 Low-Voltage Stepper Motor Driver Carrier ships with male header pins installed, so no soldering is required to use it with an appropriate 16-pin socket or solderless breadboard. Please see the STSPIN220 Low-Voltage Stepper Motor Driver Carrier product page for more information about the driver.