Polo-BOO! Halloween Sale going on now!
Posted by
Emily
on 30 September 2021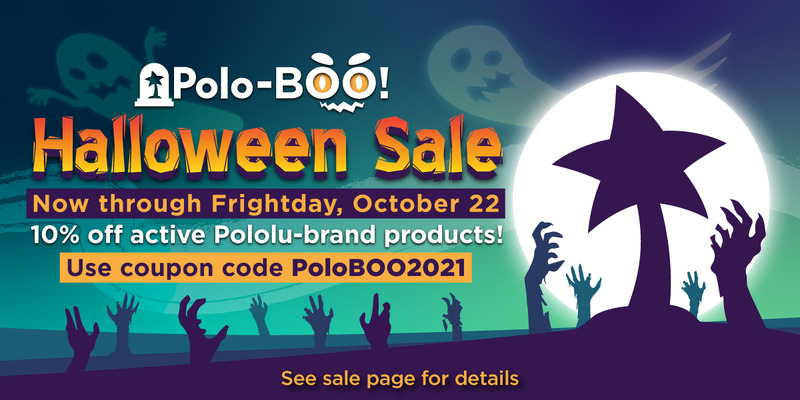 Our Polo-BOO! Halloween Sale is back! Get 10% off active Pololu-brand products using coupon code PoloBOO2021 (limit 10 per item) from now until Friday, October 22. See the sale page for restrictions and links to suggested products and projects to make your Halloween spookier than ever!
0 comments
Post a comment