New products: 16-channel QTR MD reflectance sensor arrays
Posted by
Ben
on 28 December 2018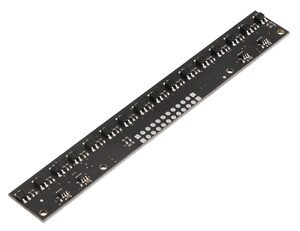 QTR-MD-16A Reflectance Sensor Array.
We now have 16-sensor, medium-density (8mm-pitch) versions of our new QTR reflectance sensor arrays. Like the versions already released, these new modules are available in analog and RC configurations and with two different sensor types, resulting in four new products in all:
Unlike the medium-density (MD) arrays we have released previously, which just use the high-density PCBs in partially populated configurations, these new 16-channel modules use PCBs specifically designed for an 8 mm pitch. As a result, these are the first MD versions that allow separate control of the odd and even emitters, which gives you extra options for detecting light reflected at various angles. They have the same board dimensions (125 × 16.5 mm) and mounting hole locations as the high-density (4mm-pitch) 31-channel arrays, but the pinout is different.

QTR-MD-16A Reflectance Sensor Array.

QTR-HD-31A Reflectance Sensor Array.
For more information on our new QTR sensor family, you can see some of our previous blog posts about the versions we have already released:
Don't forget to get in on our QTR introductory promotion! Be one of the first 100 customers to use coupon code QTRINTRO and get any of these new sensors at half price! (Limit 3 per item per customer.)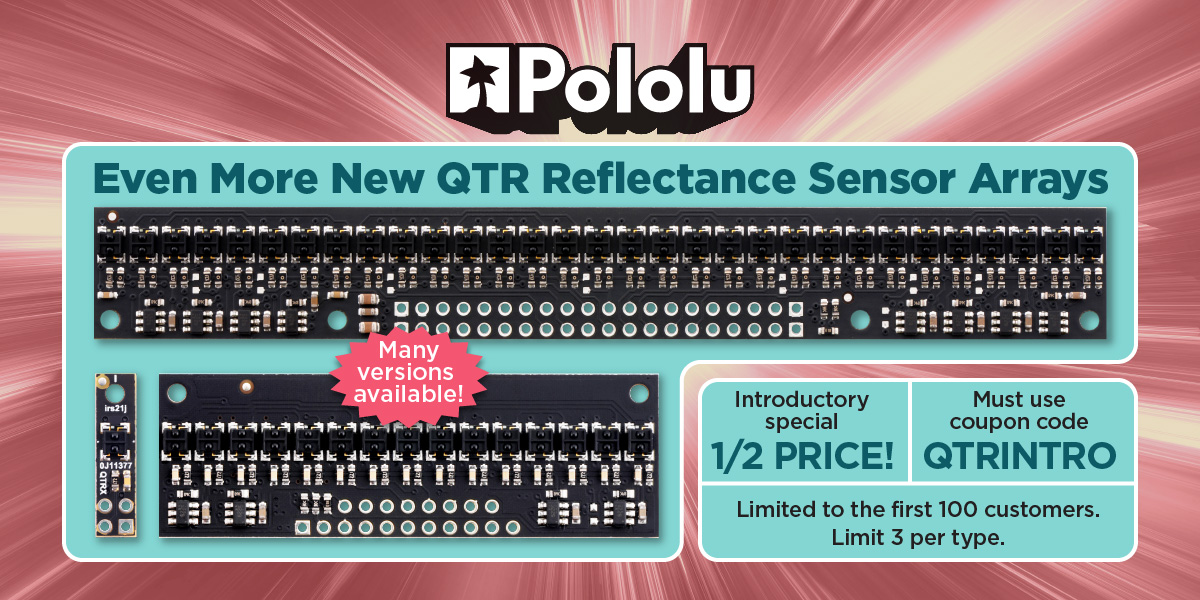 2 comments
Post a comment