We're having a Pi Day sale, and it starts tonight!
Posted by
Mark
on 12 March 2018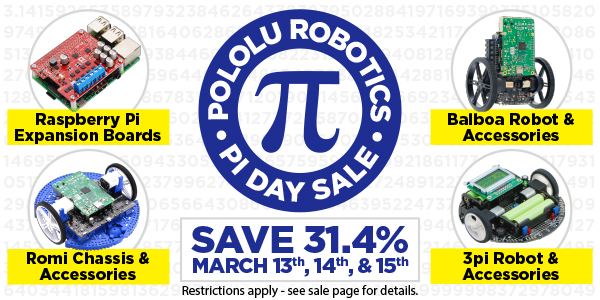 Pi Day is nearly upon us, and to celebrate, we are discounting a variety of exciting products that can be loosely associated with "Pi". The sale starts tonight at 8:36 PM PDT and runs through the end of the 15th. And in case you are wondering about the strange start time, that makes the sale 3.14159 days long in yet another tribute to this wonderful irrational number (if it bothers you that 3.14159 is not irrational, you can pretend that the sale lasts exactly π days).
Check out the sale page for more information (and check out piday.org for more information on Pi Day)!
0 comments
Post a comment