New product: Pololu RC Switch with Relay
Posted by
Paul
on 4 October 2013
We are overhauling our RC Switch family of products, starting with a new and long-awaited addition, the Pololu RC Switch with Relay. This RC relay board makes it easy to control large loads within radio control (RC) systems. Here is an example setup with a typical RC receiver controlling the switch:
The Pololu RC Switch with Relay has advanced features not present in earlier RC switch products, including a safe-start mode and configurable input direction and threshold.
In addition to the assembled version shown above, a partial kit is available for specialized applications such as custom connectors or alternative relays: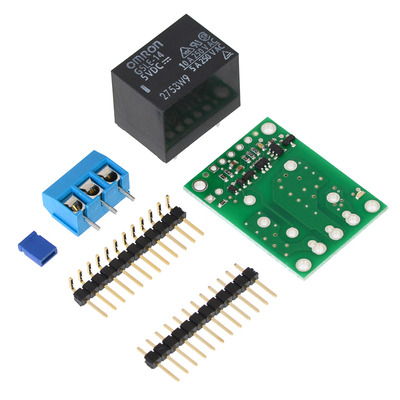 Pololu RC Switch with Relay (Partial Kit).
For more information about the Pololu RC Switch, see the product page.
Related posts:
0 comments
Post a comment