Solarbotics GMPW-LB BLUE Wheel with Encoder Stripes, Silicone Tire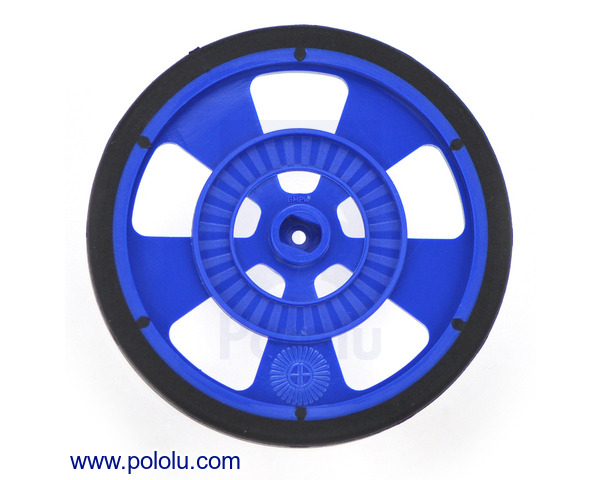 This 2-5/8" plastic wheel is made specifically for the Solarbotics GM2, GM3, GM8, and GM9 gearbox output shafts, and it also matches the Pololu plastic gearmotors. Each wheel has a silicone tire and 64-stripe encoder pattern molded in.
Alternatives available with variations in these parameter(s): color.
Compare all products in Solarbotics Wheels.
Dimensions
| | |
| --- | --- |
| Size: | 2-5/8" diameter, 0.3" wide |
General specifications