Custom Laser Cutting Service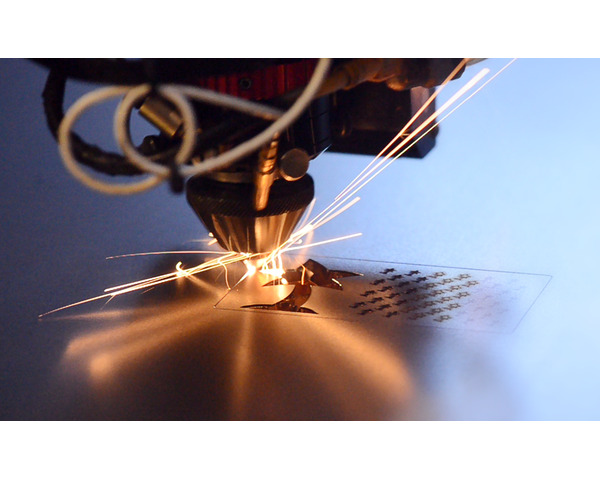 Our laser cutting service is ideal for making custom parts out of various sheet materials. Pricing starts at $25, and most orders ship in three business days. We also offer expedited services, up to our same-day service; local customers can pick up parts the same day, or have them shipped to your door the very next day!
Documentation and other information
Information about our custom laser cutting service, including the capabilities and limitations of laser cutting, how to prepare your files, and the quote submission process.
Recommended links
Removing the paper masking from laser-cut parts like acrylic can be tedious. Check out the video below for a simple trick you can use to speed up the process.

OSH Cut offers custom laser cutting for metals that we are unable to cut, such as aluminum, copper, and brass. They can also handle thicker sheets of steel, up to 3/4″ thick, and offer additional fabrication services like bending, welding, coating, and anodizing.

This Japanese-style lamp was made from laser-cut parts and uses an RGB LED Satellite Module 001, a ShiftBar, and a Pololu Mini Maestro 12-channel servo controller. By Kevin Chang, April 2013.